A Fairy in the Family is my book about a black fairy princess who has somehow ended up, not in fairyland, but living with a total normal family. She is an urban fairy inspired by my neighbours in South London. I wanted to create a book with a black girl on the cover for girls to identify with.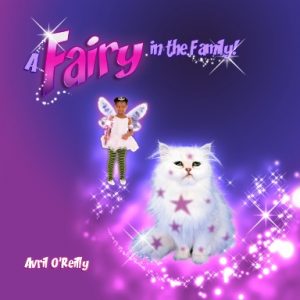 And my wish came true – The book has traveled the world and kids in London, ireland, America, Jamaica, South Africa, France. Grown ups call the book "a mirror"- girls says "she looks like me"
This is the new 2020 front cover of A Fairy in the Family – this book first came out in 2009 and the new cover shows Bekki looking the part of a black fairy princess.