Mermaid dolls are having a moment! With the new Little Mermaid film, toymakers have been busy making more diverse, beautiful mer-dolls than ever. After pointing out the most obvious choices, Mattel, Barbie and Disney. I will dive further into the shimmering, iridescent world of mermaid dolls. But first Halle…
Halle Bailey dolls
The young American singer who has become the face of Ariel in the Live Action Little Mermaid movie has given doll collectors a thrill. Her face is, what can I say, commercial and effort has gone into create red hair for an African American doll. The underwater animation has raised expectations of what a mermaid tail should look like. Halle herself has been appearing in iridescent dresses. Shine, shimmer, fabric and texture are part of her repertoire. Similarly, the toys have beautifully made costumes, fins and fishtails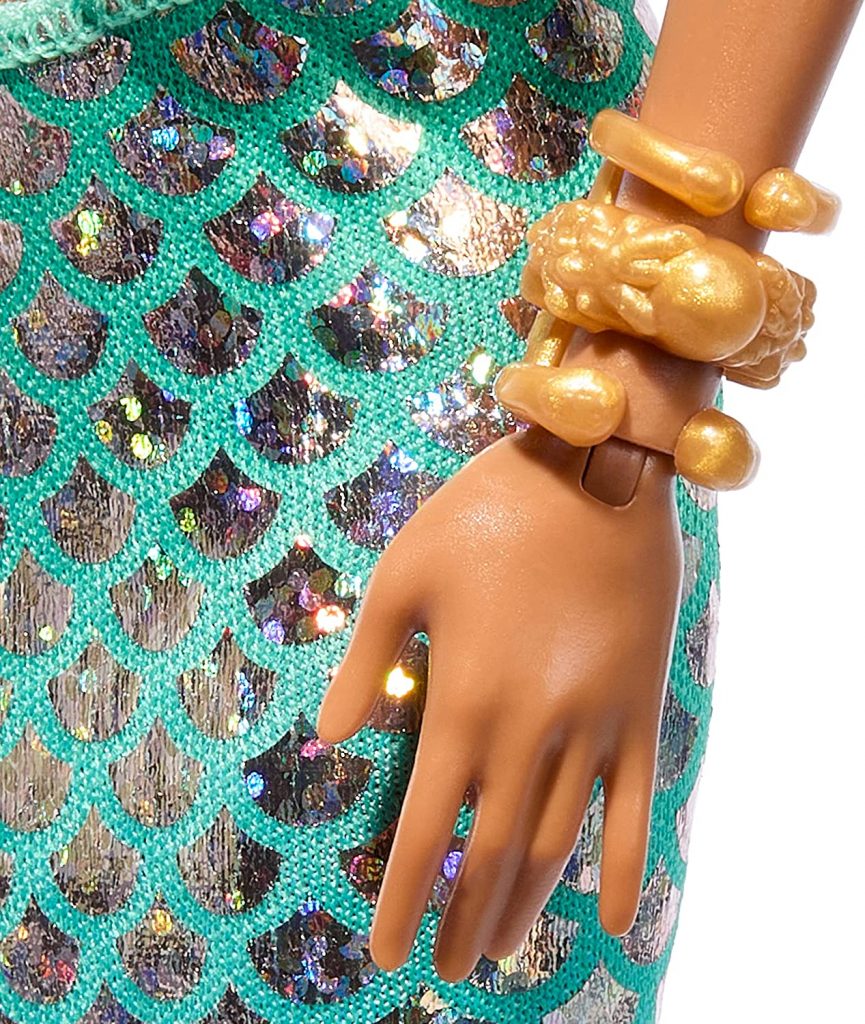 And here is an affiliate link to a very well-made doll, as owned by Halle herself. Check out her insta feed to see her genuine delight in her toy. I get paid a commission if you buy a doll.. I think you know where I will spend it. I love Mattel sculpts and this one is excellent. You will see repaints on Instagram but I am happy with this doll straight out of the box.
This picture shows one amazing doll. The facial sculpt is known and loved by adult collectors as Mbili. Many collectors were very happy to see her as a play line mermaid.

Faces aside, the new mermaid dolls have amazing tails. Just so you know, some dolls have sculpted fishtails and some have a fabric tail over legs. When Halle Bailey is singing "Part of Your World", her dream is to have legs, not swimming equipment. Let me show you some pics of Ariel, Barbie and the new 7 Sisters characters from the new remake of The Little Mermaid.

I will leave it to you to visit a toyshop or a Disney Store to see the art, skill and creativity that is going into this new wave (!) of mermaid toys. Later I will blog about other med-doll makes in my blog Where to buy beautiful black dolls online – Update for 2022
Stacie, a middle child mermaid
Finally, I want to talk about Stacie. Stacie is one of the "middle child" dolls in Barbie's family. If you want to have a black mermaid Stacie, you might have to be creative. I am suggesting that you combine Jayla from the Barbie "It Takes Two" series and the skirt from Mermaid Power Stacie. Jayla has a different face than Stacie and is easy to find in shops. My Jayla doll has the word Stacie on her underwear. She is a sweet doll in her own right but happy with the association with Stacie.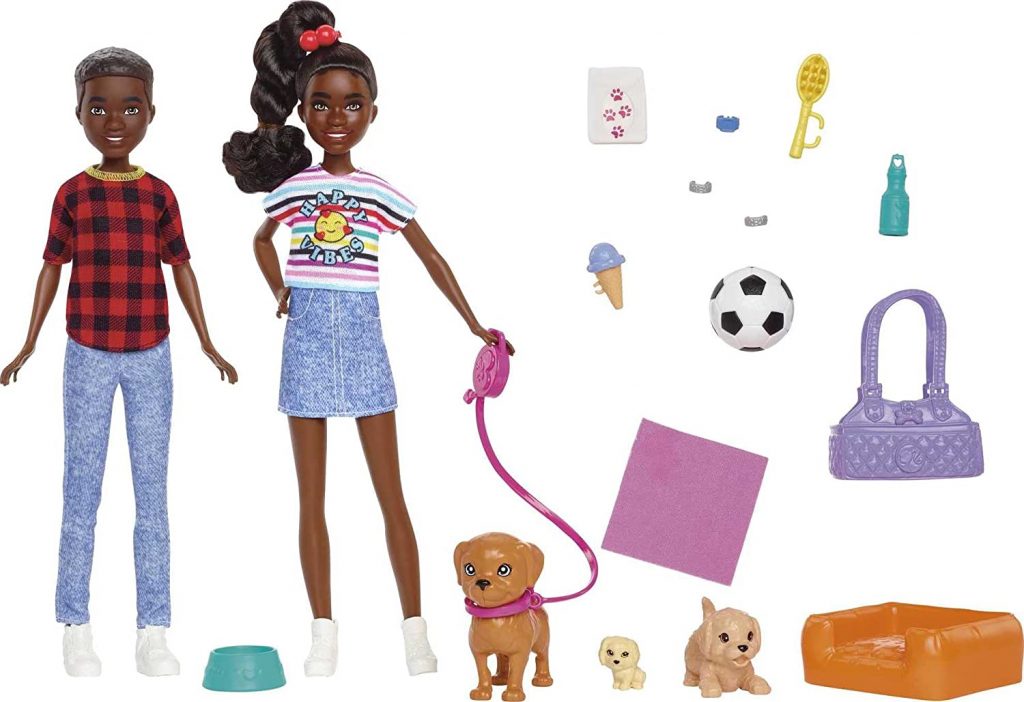 I have added affiliate links to Amazon and I get a fee when someone buys a Barbie that I have linked to. Amazon asks me to mention that.
As always, I tell toy buyers to support local shops. Share out your spending to keep local business alive. They do the community support and the prizes for your school raffle.
HEALTHY ROOTS DOLLS, MERMAZE AND MERMAID HIGH