For toy designers, it is easier than ever to see how doll collectors are using your creations. Social media and digital photography by collectors can be a boon to designers. Often the decision to purchase a new doll l can be prompted by a photo that shows the potential of a restyled doll.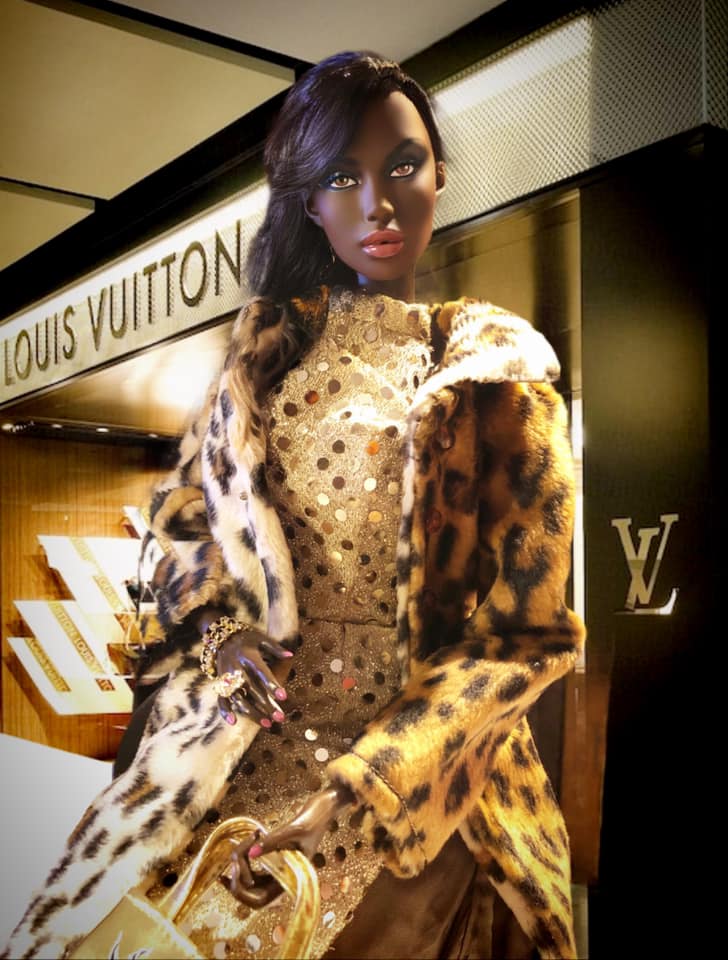 In the Facebook Group. Black Dolls Rule, Bindi Merinda was showcased by the artist Son of Ellis. The doll's persona is as a long-legged supermodel and Son of Ellis used luxury brands and a richly textured gold colour scheme to show off his doll.
Designer Jozef Szekeres says "I am loving seeing collectors have redressing fun with their new GlamourOZ Dolls. That's what I really wanted to see… that they inspire play and engagement. "
Bindi Merinda is one of 10 Australian 18 inch editions by Jozef Szekeres. The doll is sold in quirky sixties mod fashions from Australia via the GlamourOZ website . She fits clothes and shoes for 16 inch dolls.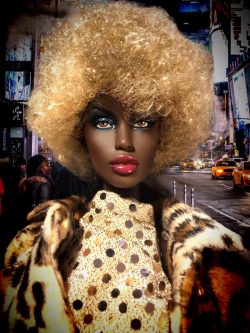 I asked Jozef if the description AA (African American) was correct for his dolls and he replied " I've always thought that for an Australian doll, AA could also mean Australian Aborigine. I actually took inspiration from my country's own beautiful indigenous black catwalk models in creating Bindi Merinda."
I will add Bindi Merinda to my blog on Where to Buy Beautiful Black Dolls Online and I will have more to say about Jozef Szekeres and his doll-making journey in a future blog. Great to meet you, Bindi Merinda.