After a tough 2020 I've decided to think about happy things like weddings and Barbies. It has been a very good year for diverse dolls and I want to hunt down the nicest brides and dresses – and maybe even a groom. I'll start this blog and add more.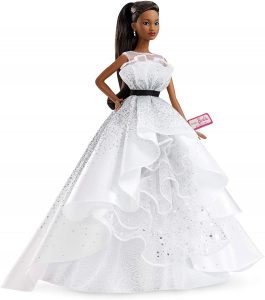 I have a blog I am frequently adding to all about Where to Buy Beautiful black dolls online and it is about time I added some romance.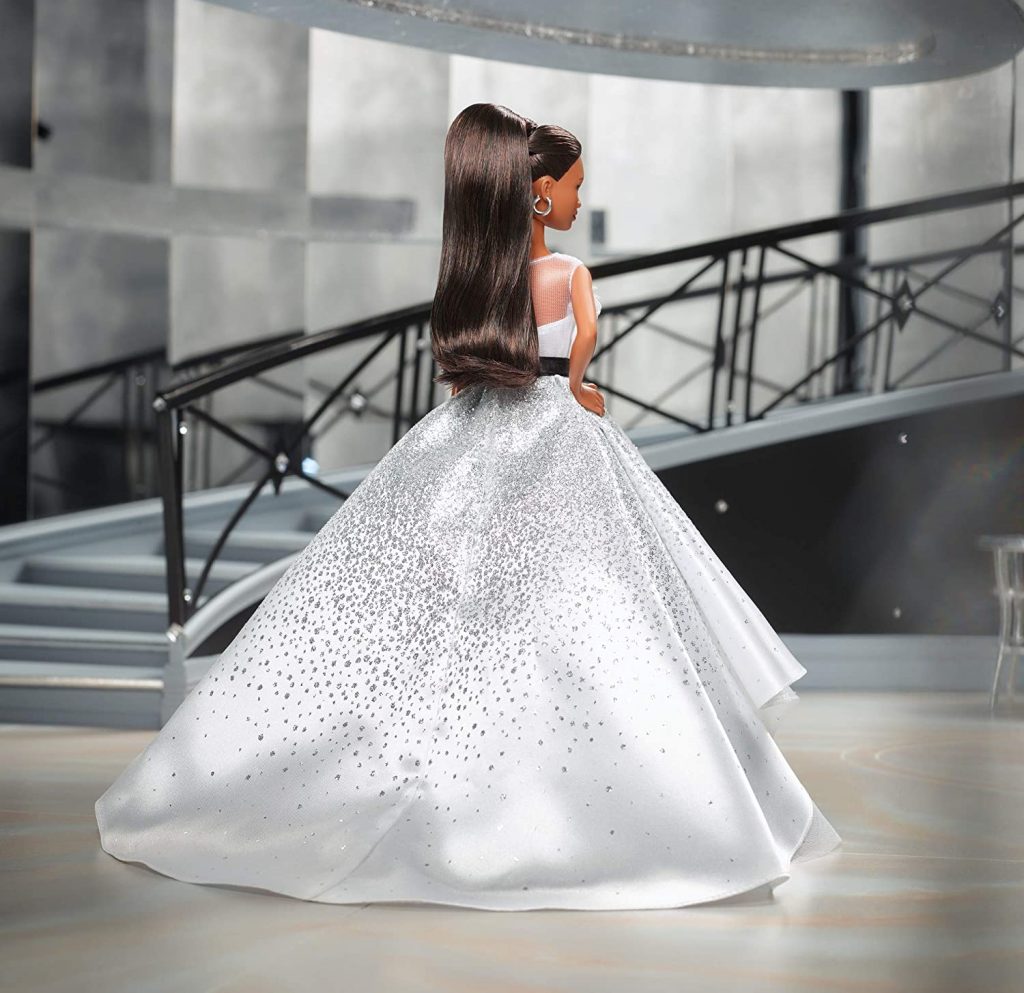 I am starting with this delightful doll – she is Barbie 60th Anniversary Doll. Just look at all the references to the original Barbie 1950s. The ponytail is there- in glossy black plus the side glancing eyes and red lips.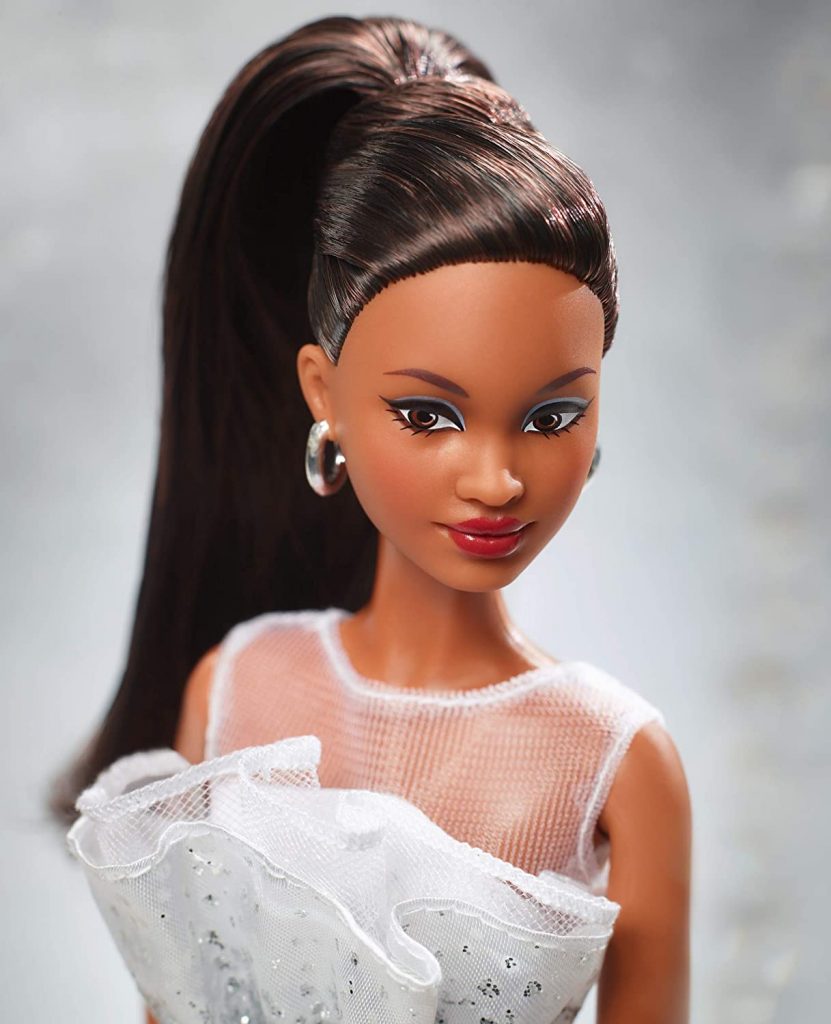 The above photos show how well this dolls works the retro look. I hope that collectors of black dolls will appreciate this elegant reworking of the original 1950s dolls. The dress marks a diamond anniversary and is a twinkly, sparkly full skirted, sleeveless gown. I can see fans and children enjoying this keepsake toy.
These are my affiliate links so I get PAID if I tempt you to buy a beautiful doll.