Introducing a stunning new doll from Australia. Bindi Merinda is one of six dolls by GlamorOZ dolls – she is a Australian Aborigine 18inch figure and has featurred in the Black Dolls Rock Facebook page. Look to see how Son of Ellis has styled her. She can be bought on the GlamourOZ Dolls site.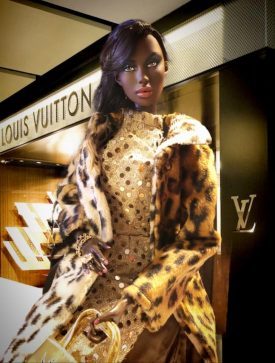 I will add an Amazon link to a phenomenal new doll – Dr Maya Angelou. I will blog in detail later but this doll is selling fast so here is an Amazon link. The doll has been selling at speed from Target and Walmart. Her price has jumped on Amazon but I think this is down to her massive popularity. Collectors love her but imagine introducing a child to Maya Angelou.
The Skipper babysitters Inc range is doing some very appealing little baby sets at the moment – babies with accessories, babies with sitters and many more. The sets have huge appeal for little kids who want to add babies and toddlers to their Barbie family as well as Instagrammers decorating thier nursery diaramas.
The sets starts at low prices andshow that Mattel are always trying to lets lkids of all colours see themselves in their dolls. This baby is a very affordable little addition to a toy box.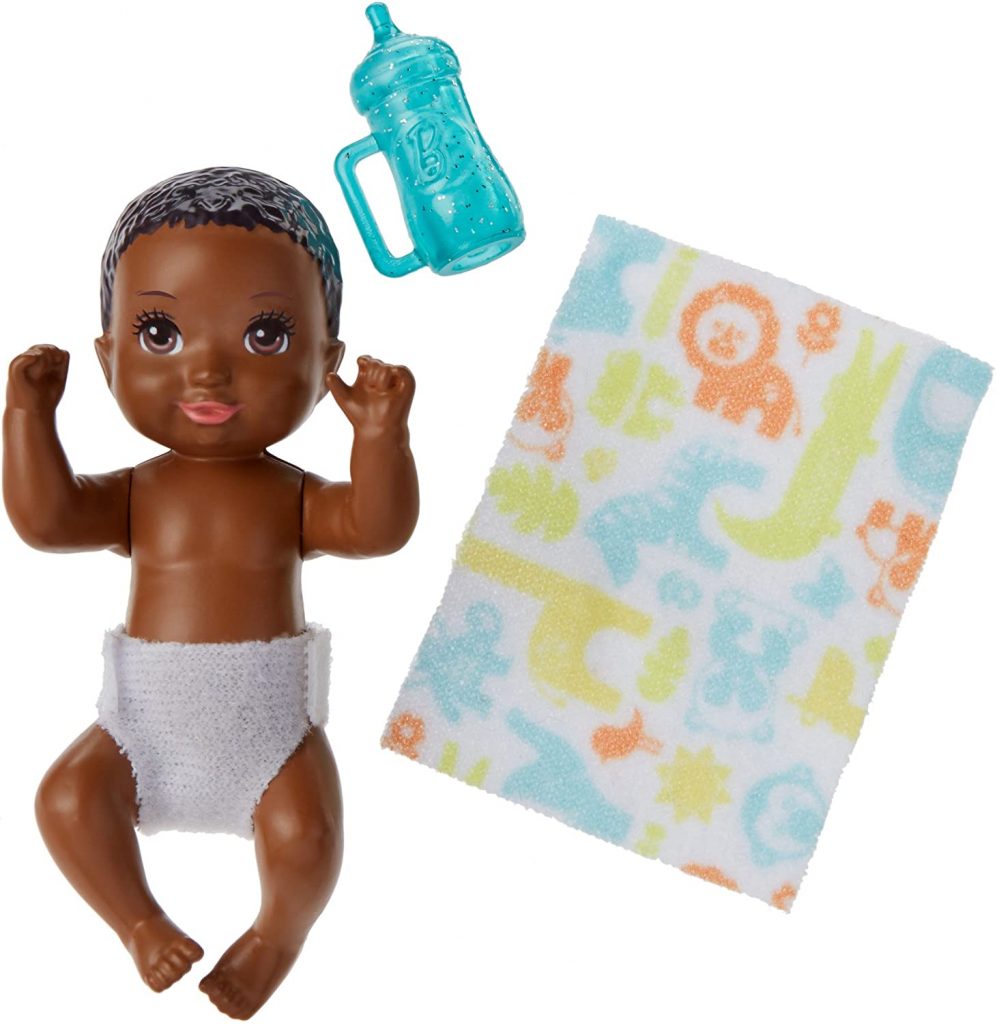 My latest mini blog featured a bridal doll from the Barbie shop on Amazon. She is. not listed as a bride but as Barbie 60th Anniversary doll. Here is a beautiful bridal doll for adults or kids.. I have done a mini blog about what makes her special and later I will do a blog about her very lovely face sculpt names "Mbili". That face was used in the recreation of the first black Barbie from 40 years ago.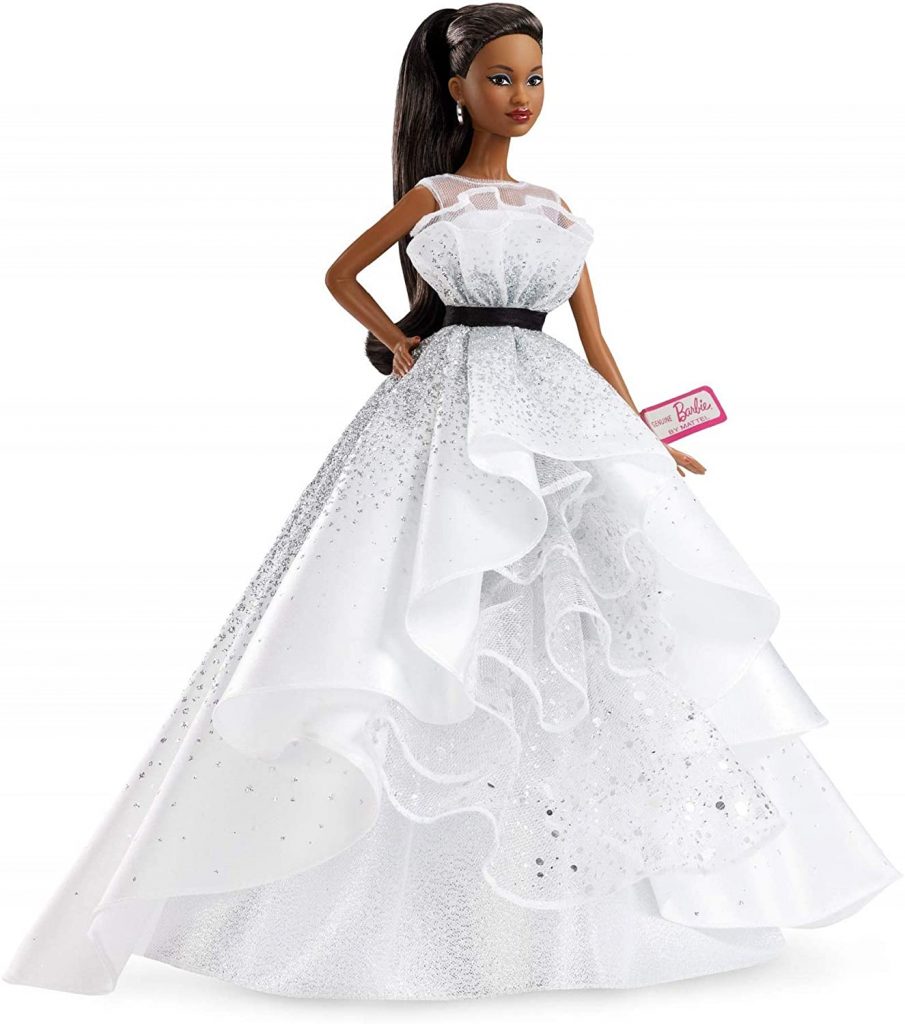 Special facial sculpts often feature on early Holiday Barbies.
Why would you buy an old Holiday Barbie? This doll is from 2011 and I love her. The gown has an Irish vibe to it. Is she an Afro-Irish girl?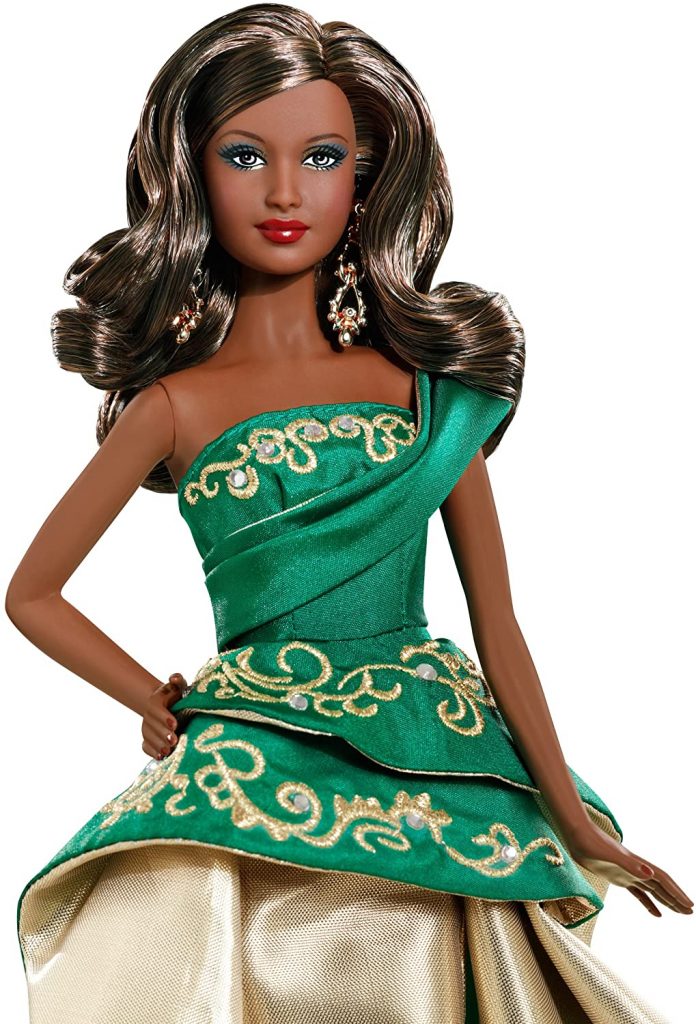 Head over to my micro blog about a doll I had been ignoring – L.O.L. Surprise! O.M.G. Fashion Dolls -I will add details later today of this Doll of the Year winner.
Do you know what a blind bag i? These big eyed ladies slipped under my radar but kids love 'em.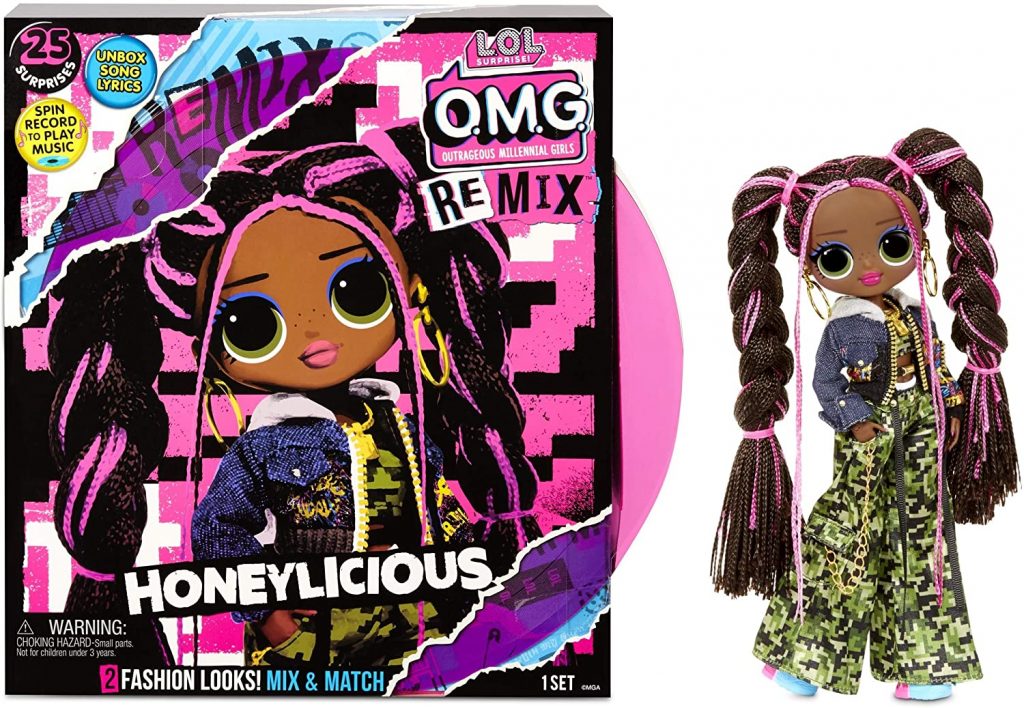 This Black Label Puma Barbie doll came out in 2018 and i will use her to make a point about buying dolls online. I have removed the Amazon affiliate link as she went to 300 dollars and then sold out!
This doll is on ebay and the prices are between 150 and 300. She is a spectacular doll. I have done. a micro blog on Puma Barbie to point out her unique features – a rare facial sculpt, exceptional clothing design, the link with Puma and the fully articulated body. And she's just gorgeous!
A new curvy doll – Wildhearts Crew
I am putting in this affiliate link as this Birthday Barbie is so pretty- but this blog is about finding dolls that are doing their bit inclusion, big and small companies, UK and US and one Dutch.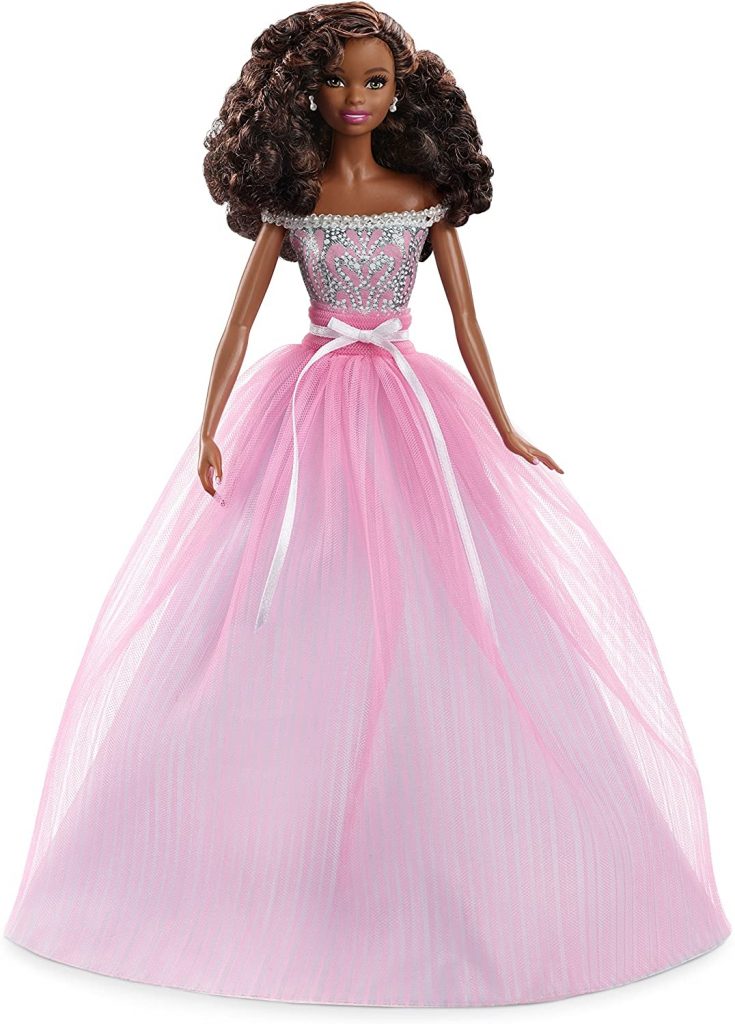 A musical theatre Disney Halloween black Werewolf doll with natural curly, coily hair – Willa Lykensen played by Chandler Kinney makes a notable doll even if you don't watch Zombies 2.

Disney's Willa Lykensen doll is Barbie sized doll – almost an action figure – but the attention to detail- moonstone necklace and rock chick clothing make her a gorgeous doll for collectors as well as kids. Mattel must have had some fun with the styling here – just look at hose tats! I have done a mini blog about Willa here.
While researching the Zombies I came a across a fabulous UK store Bentzens Emporium who create mini videos to showcase their dolls. Here is a link to their Zombies videos on YouTube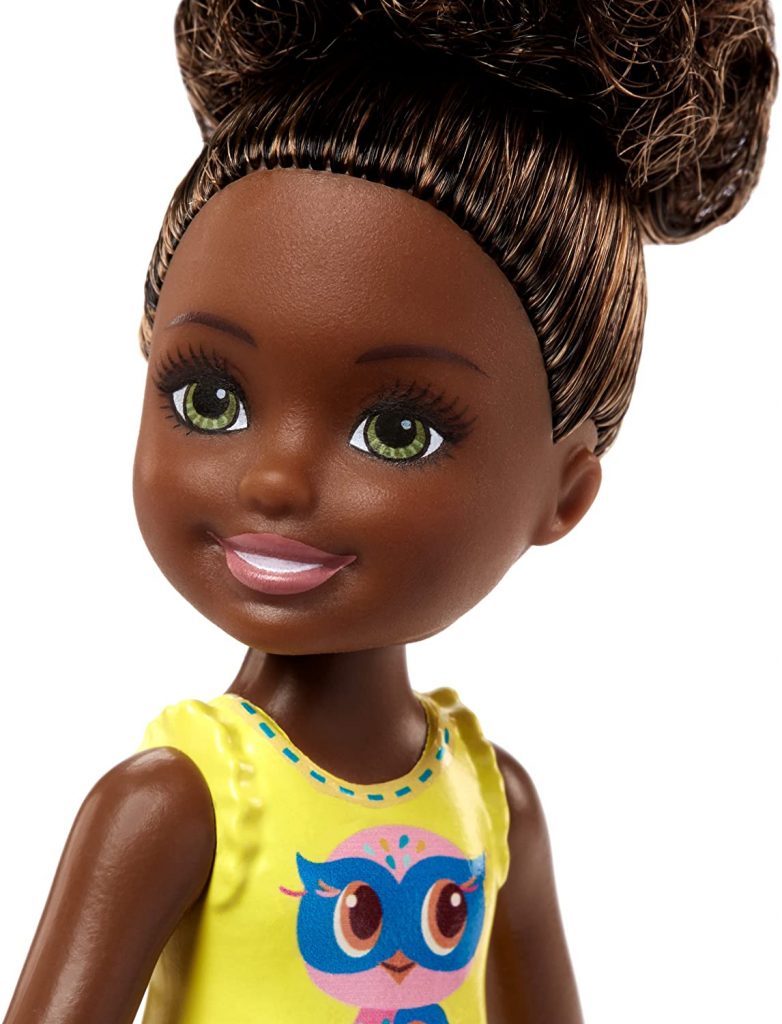 Anyone who knows me probably knows that I own far too many dolls for someone of my age. My collection of Christie, Wesley, Madison, Nikki and other black Barbie dolls is being taken out of the cupboard for self-isolation.
Below are two notable dolls of 2020, the Fresh Squad men and the Yara Shahidi. I will say more in my mini blogs.
Today I am showing the most representative doll on the market. The dollpreneurs who develop black dolls love it when a parent says "My daughter loves the doll. It looks just like her." Well how about a doll that IS her.
Budsies
For the people who ready my blog here's a tip off. The people at Budsies are taking orders now for their custom dols where you send in a pic and get a doll make in your likeness. The dolls are plush dolls and the artist s need tome to physically make them. This is Christmas gift pricing – around the 100 dollars mark but if you want to show a girl a dolly that is everything she dreams of being then this will deliver the WOW factor. I will micro blo about this soon. I am saying hurry.
The ultimate representative doll – Budsies
Diverse Dolls 4 All
This is a UK site with the mix of dolls you'd expect from the UK. The company names its black dolls with care and respect. As a writer I loved that Malorie Blackman has a doll named in her honour.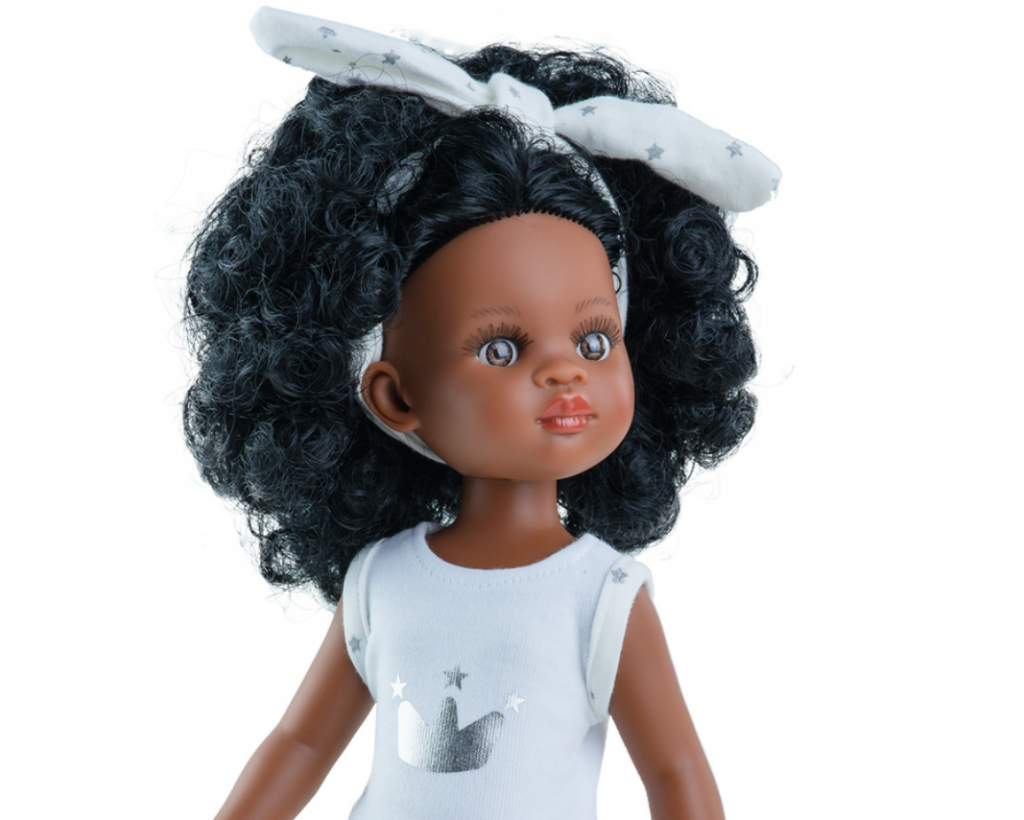 Disney Princess Tiana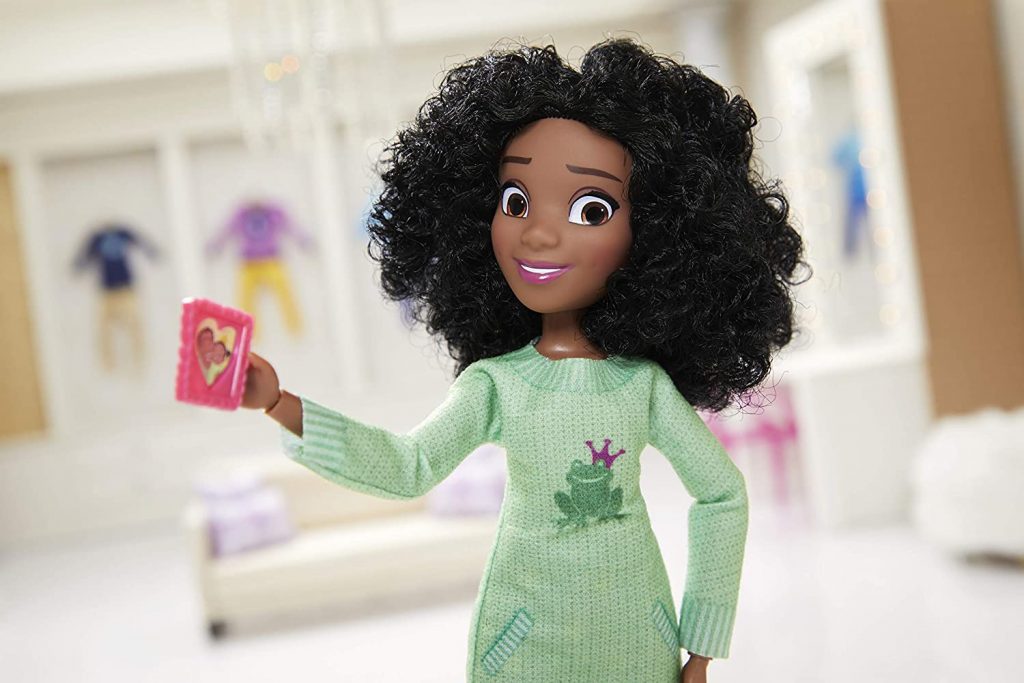 Princess Tiana is an important doll – if we are talking about representation then that powerful group of Disney Princess really needs to have a black member.
The smallest of girls can cuddle a plush Tiana doll and the Disney company has the might to provide Princess Tiana as a black doll for al ages. She matters.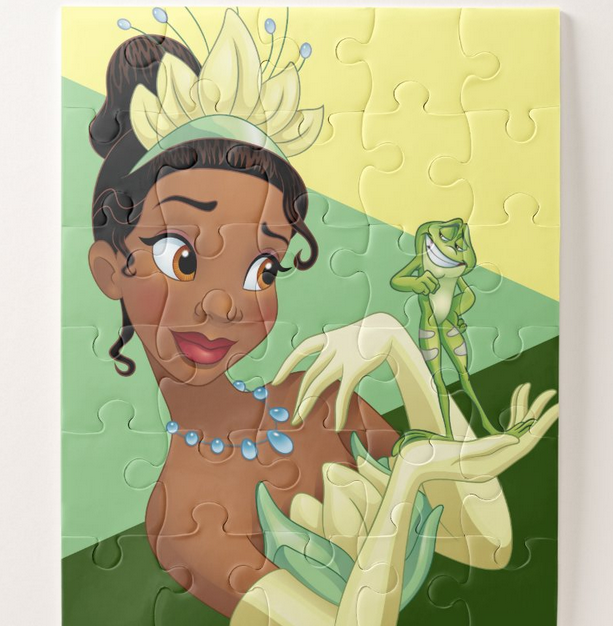 There are multiple Tiana dolls so I will just note this new comfy Tiana with natural curly, coily hair. She has always had an up do but the natural hair movement inspired a new approach to the doll's hair.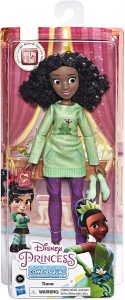 I found this site when i was looking for Zuree the Patwa talking doll. Kunaka Kids has a fabulous mix of "African and Caribbean Inspired" accessories, stationery, book and, of course, dolls. There is even a music box with a tiny Nia ballerina! Very desirable and cute!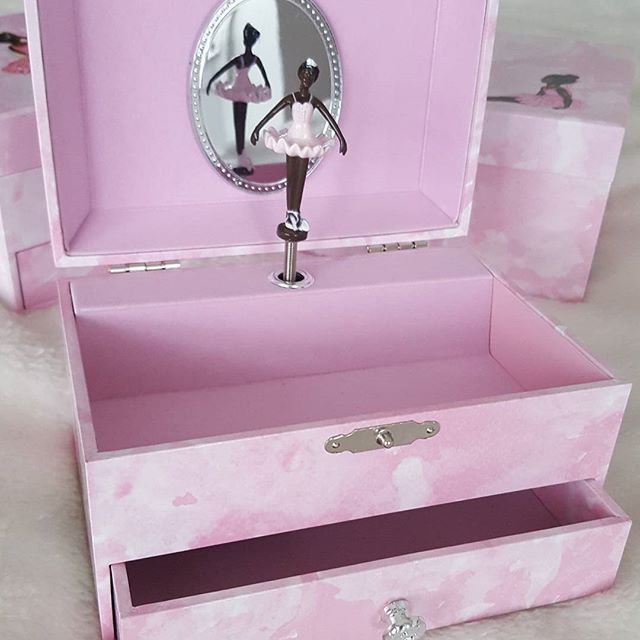 The the doll range is extensive. The African dolls have African names and clothing and come in many different sizes – soft rags dolls, Barbie sized girls and sturdy little girl dolls. I will highlight the 14.5 inch Molemo dolls, proudly wearing their tribal colours- Xhosa, Ndebele and more.
The Zuree doll with her fiesty Jamaican voice box can be seen and heard here. She comes from London but I suspect her heart is in Jamaica.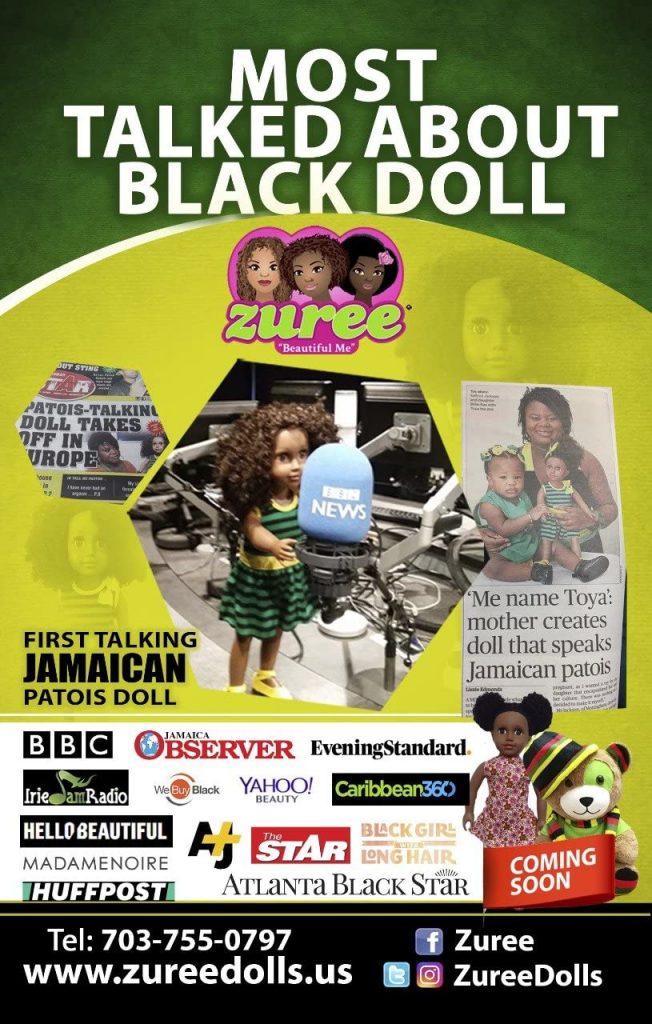 These flashy 12inch dolls are beloved by adult collectors. The collections of high end fashion dolls include the Ru Paul doll. The Fashion Royalty collection, which is updated every year, has dramatic characters with names like Dasha D'Amboise and Baroness Agnes Von Weiss.
The Meteor Collection has characters of West African descent, Keeki and Zuri.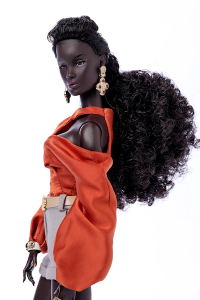 Continue reading

"Where to buy beautiful black dolls online – Update for 2021"