Mattel is launching a new Barbie doll and she is creating waves of excitement. If you only buy one Barbie this year – let it be Doctor Maya Angelou. Social media has been buzzing with people racing to their local Target and Walmart to grab early releases of this doll. Dr Maya Angelou Barbie is part of Mattel's Inspiring Women series and she sold out rapidly. Social media was full of pics of the boxed doll as shoppers grabbed the new Barbie and told the world "I've got her.!". I have a blog about where to buy black dolls but it is early days.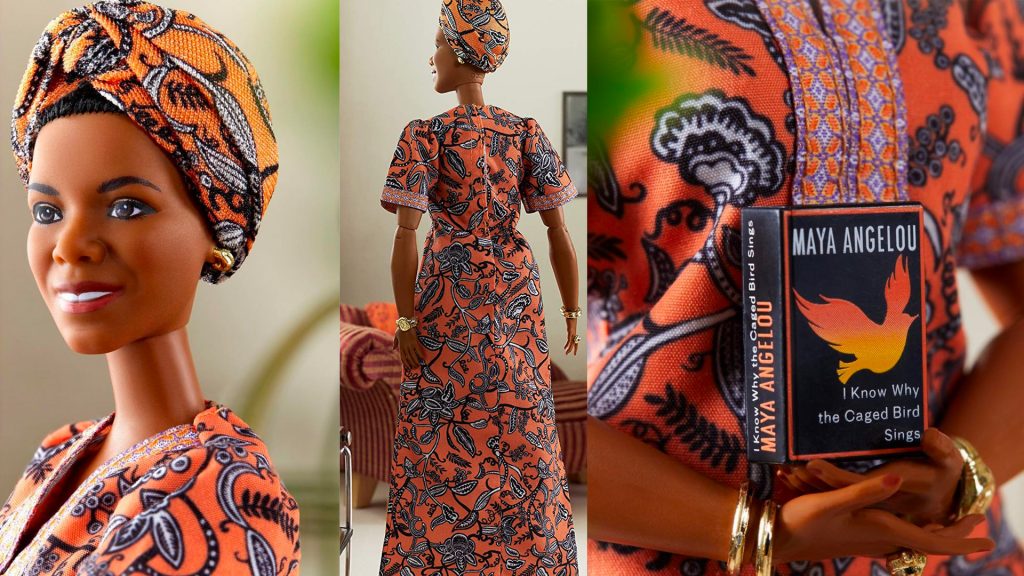 I am going to give a Barbie collector's view on this doll with the help of two collectors and one amazing doll designer. This quote is from the talented Mr Carlyle Nuera, the Mattel designer who made this doll. Head on over to his Insta feed to hear the love! Thousands of doll collectors are thanking Mr Nuera. @carlylenuera is the handle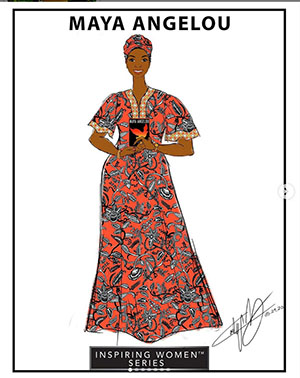 "Such an honor to design this doll. We worked with her son and his wife to make sure the doll accurately represented Dr.Angelou, from the print of her dress to the gap in her teeth"
The box has a literary feel.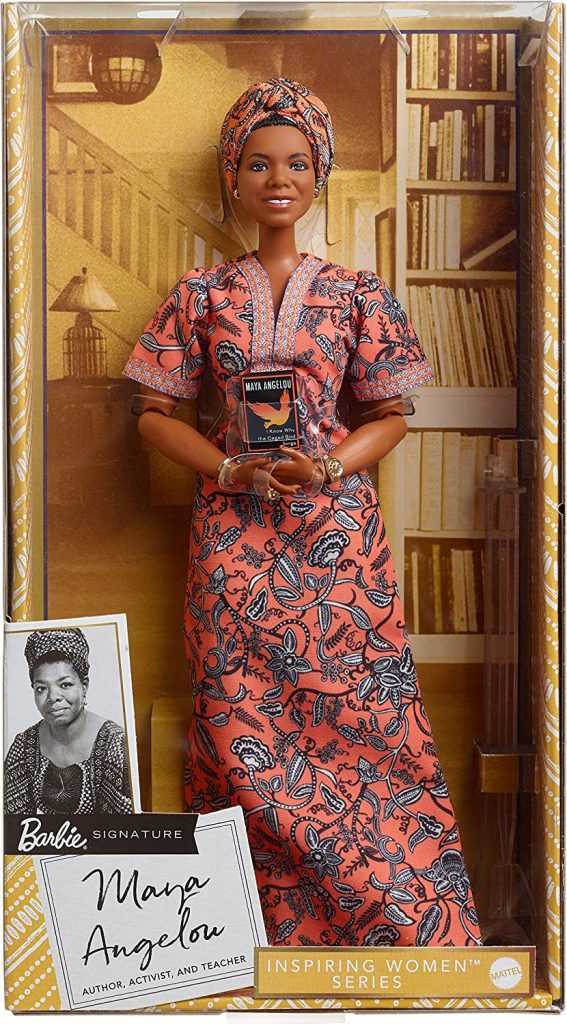 "The doll was designed to look like Dr. Angelou circa 1970s, around the time when 'I Know Why the Caged Bird Sings' was first released. The doll's color scheme was inspired by the OG cover art for 'Caged Bird', rich warm sunset tones."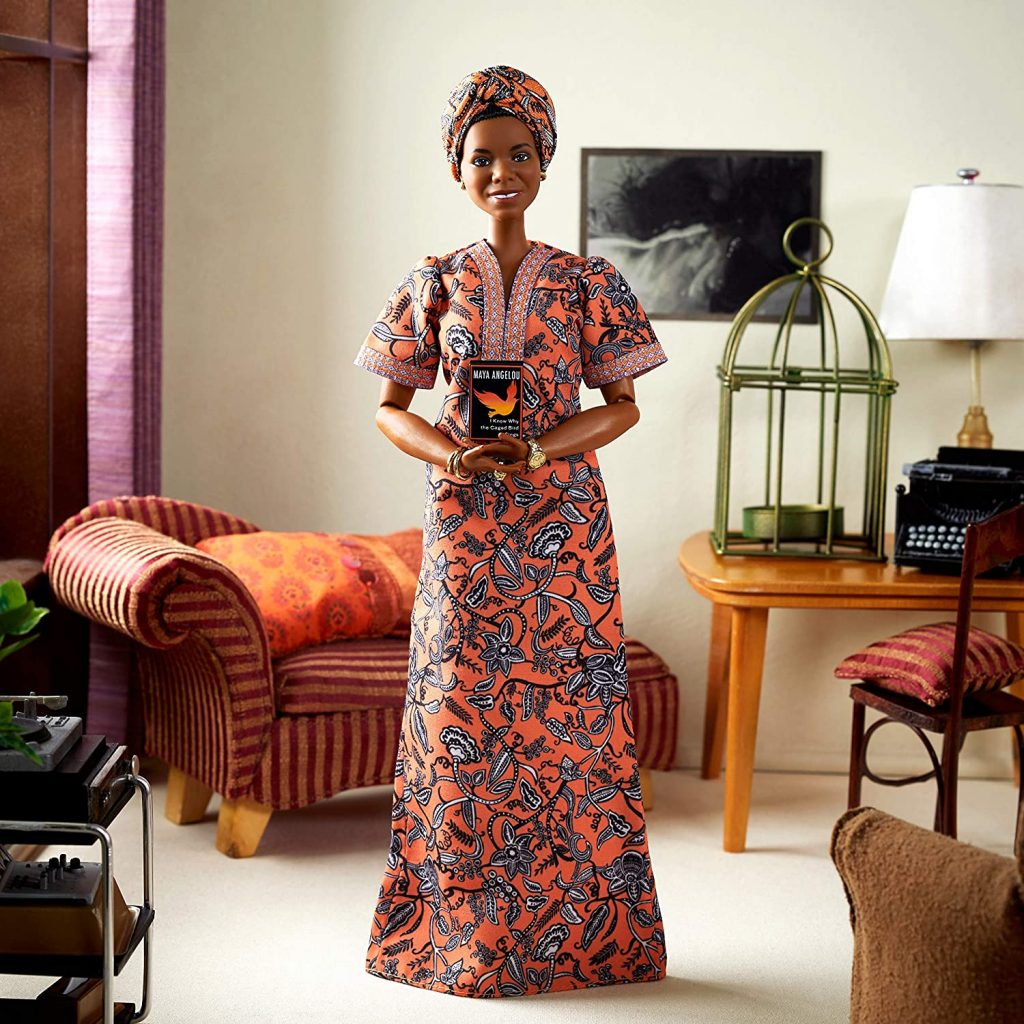 A quote from Nuera on the process:
This joyful collector spent hours driving around NY on a Dr Maya spree. She tells the tale well in her beautiful unboxing video The video by @DolliciousLife answers questions about the African print as well as the length of the hair under the wrap. Barbie rarely wears West African prints and Dr Maya's fabric was scaled down. It looks like Mattel did that especially for this figure.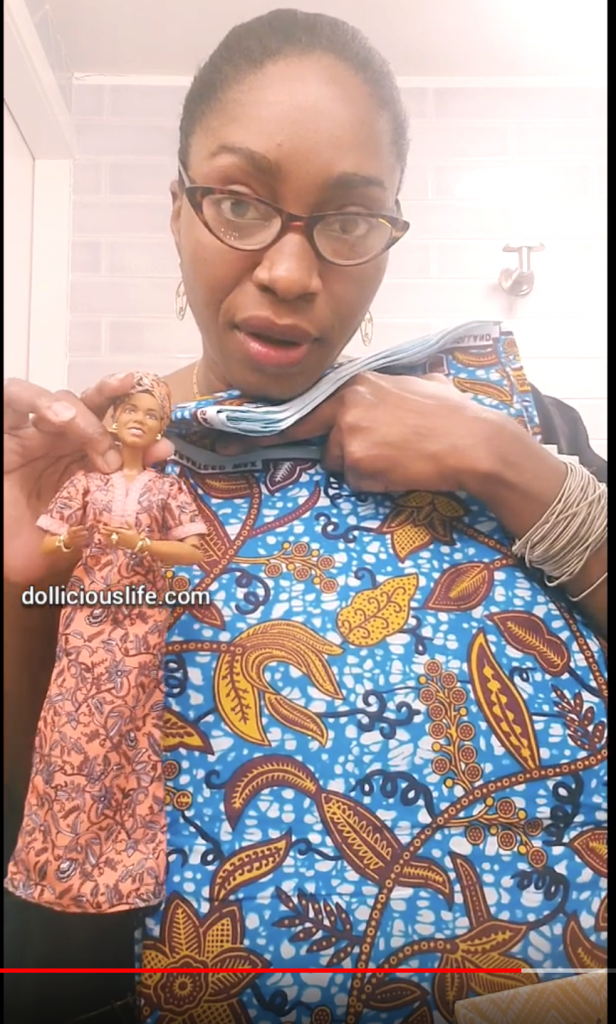 One of the first people on Instagram to comment on Carlyle Nuera's achievement was @CelebrateSoulfulDolls . Robin Hickman-Winfield is an adult collector. She complimented the designer thus "SOul Beautiful, a wonderful testimonial! You captured her essence, physically and her spirit… Oh my goodness the sculpt! " Look at her homage below.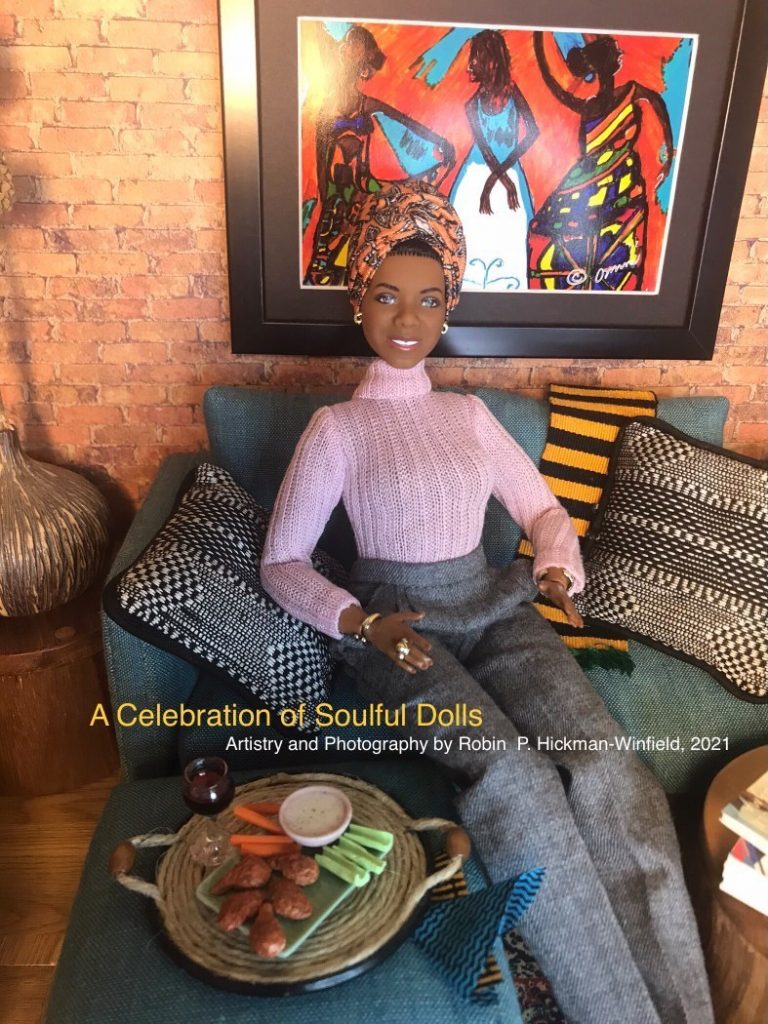 Instagram is full of adults with dolls having the best time. Robin Hickman-Winfield, like many people on the Gram, has a mini-me. Her mini me, Robyn who is married to Stevie, decided to invite their new doll around. Look!
The styling refers back to the doll's design seamlessly in my opinion. And God is in the detail. Look at the 1/6 scale food. The artist at @wife_in_miniature sculpted the food.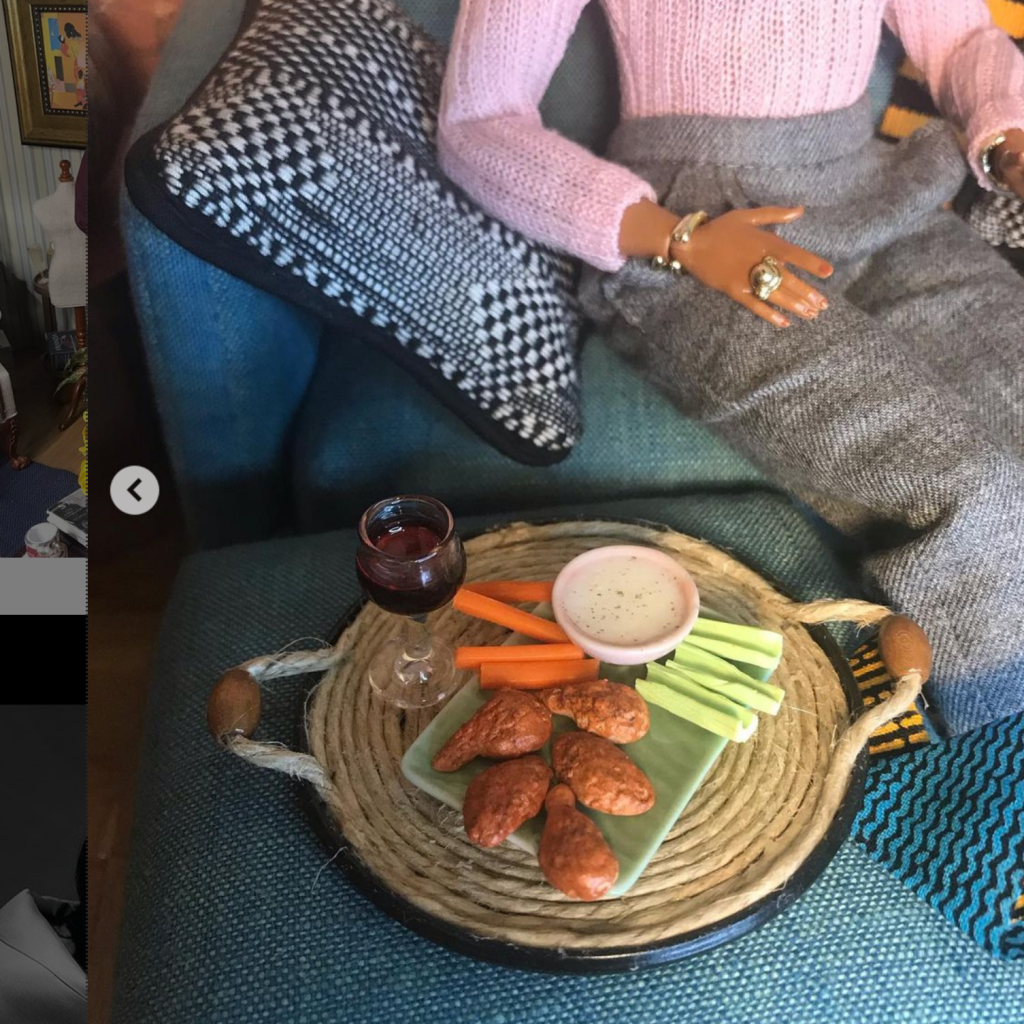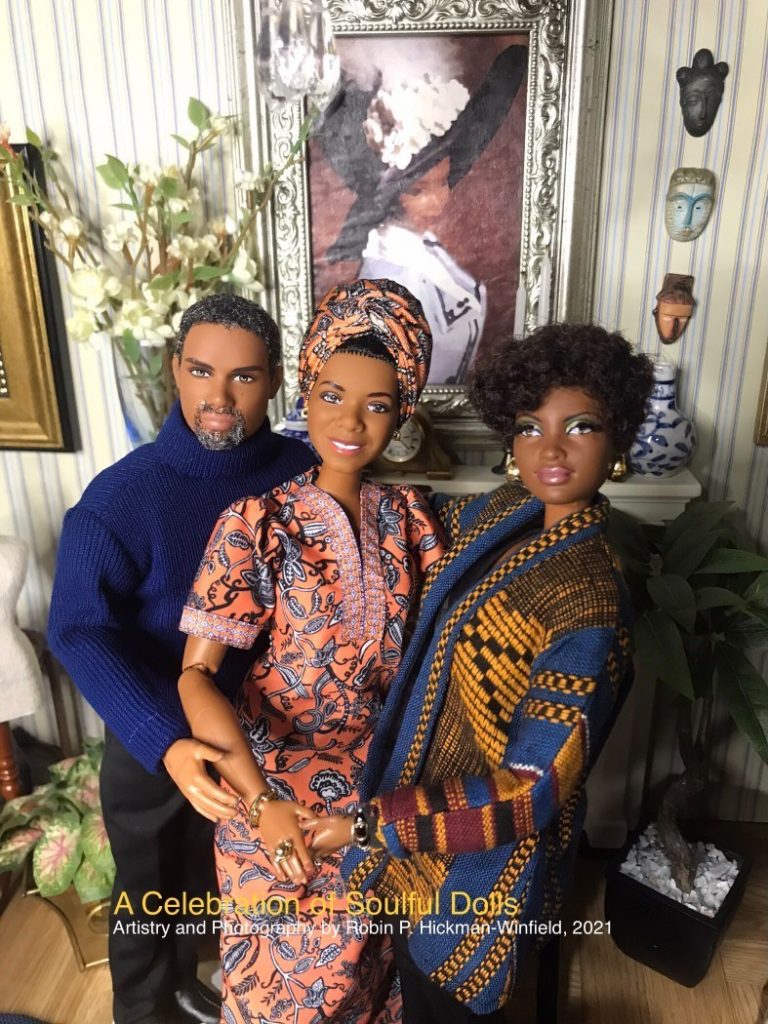 Her is what Robin said to the designer. "Dr. Maya is healing, and we need all the healing we can get! EXCELLENT job, Blessings and Thank You.??❤️☀️"
I think I will have to do a whole new blog on Carlyle Nuera, the yellow-haired gent who has been doing SO MUCH for representation and dolls. In researching this Dr Maya blog I have been impressed by his contribution to representation in the doll world.
…
Last words on books
I will say a few words about books. You don't need me to help you pick a book by Dr Angelou. You don't need me to suggest you go over to YouTube to hear her recite her poetry. I am adding a book for the younger children who might be gifted a Dr Maya doll.
Amazon has a pricey version here but keep an eye on your local shop.
I will add links to books for children here.