Bekki the Fairy is a big fan of Princess Tiana and loves how Tiana does her bit to show black girls how important they are. This is why books and dolls and toys are so important. Tiny girl might get the heebie jeebies if they went to see The Frog Princess – that voodoo scene, whew! – but they can cuddle a Princess Tiana doll and they a can do a Princess Tiana jigsaw.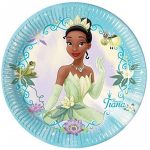 Tiana has had a few issues over the year – her hairstyle in the movie is out of step with the natural hair movement. She spent a lot of time as a frog in her own movie. She almost changed her look for Wreck it Ralph and started to look like Beyonce. But aside from that, she works hard as a Disney princess and has been doing her bit for afrovisibility and representation while the Disney Princess came back into fashion in a big way. The new comfy doll has curly, coily hair.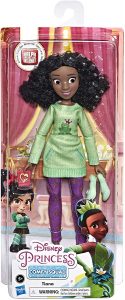 I design items on Zazzle around my characters Bekki the Fairy, Geeky Mikita and the STEM Lovin' Baby-Sitters. I use them items to liven up my book parcels. i have just started doing Bekki the Fairy jigsaws. My books about a black girl who is the only fairy in a normal family is doing its bit to help literacy amon black kids who will be happy to see a girl like them in a book. And if she happens to be a black fairy princess having silly fun with magic spells like Princess Tiana then all the better.