In her first ever blog interview Bekki the Fairy is delighted to meet Raffi the star of Made by Raffi. He tells her why is it cool for boys to knit.
Bekki: Hi Raffi. It is good to meet you. I'm Bekki the Fairy and I am a very helpful fairy. Now i should point out that I am a girl. Are you one of those boys who doesn't like playing with girls?
Raffi: Hi Bekki, aren't all fairies helpful? I like playing with everyone, even adults. The spelling of your name is really cool.
Bekki: Back Atcha! That means 'same to you'. Tell me, what is so good about knitting?
Raffi: Knitting is really peaceful. I like to be quiet. It's a great way to pass the time on a long, boring ride to school. I have to concentrate so I don't miss a stitch ,and the time flies. Another great thing about knitting is "tinking". that is knitting backwards – you can always go back and "unknit" any mistakes.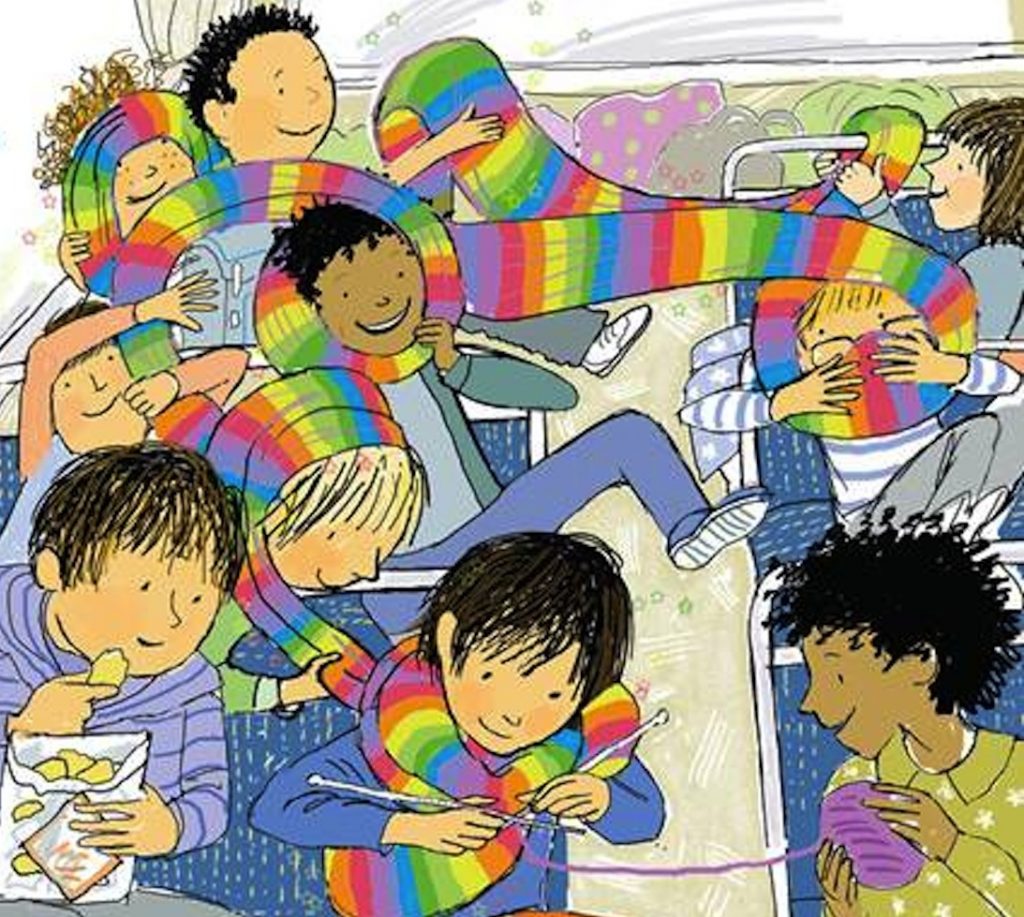 Bekki: My granny used to knit. Who knits in your family? Is it only the grannies and aunties?
Raffi: Only me — I saw my teacher knitting during recess and she showed me. My parents were really surprised when I asked them if I could get some needles and yarn.
Bekki: Where did you get those lovely drawings of yourself and the wool?
Raffi: My friend Margaret Chamberlain is a famous illustrator and she made them. Don't you think it's funny to see a drawing of yourself? Who made your drawings? How did they get you to sit still? Did you fly all over the room?
Bekki: My mum was at all my photo shoots and she helps me be good. What is your favourite type of sheep?
Raffi: I like the cute black faced ones. I like all kinds of animals, especially dogs. My dog's name is Scamp. Do you have a pet?
Bekki: Yes, I sometimes do spells on my cat and cat to make their lives fun. Do some sheep have better wool for knitting? Do you use real wool?
Raffi: I do use real wool. I like merino wool because it is really soft, but it is harder to work with because it is so fragile. Sometimes I use acrylic yarn — it comes in the most awesome colors!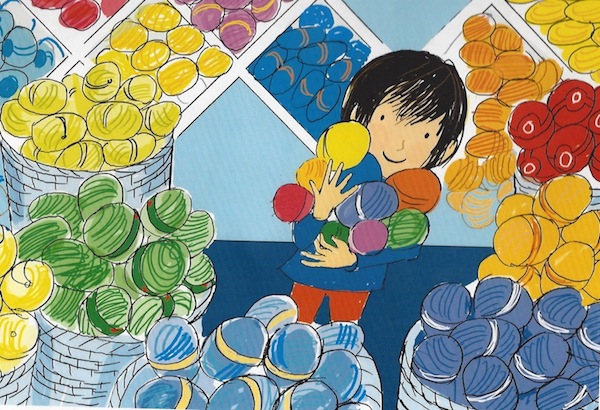 Bekki: What knitting project are you doing now?
Raffi: I like to make presents for people. My mother's birthday is coming up so I thought I would make her some gloves with each finger a different color. My first knitting project was a scarf for my dad. I just started knitting and finally when I stopped i didn't realise the scarf was soooooo long. It ran the length of the school bus.
Bekki: I am from London but I am a mixture. My family come from Ghana, Nigeria, Brazil, Portugal and Scotland. Where are you from and are you a mixture?
Raffi: That is a mixture! I live in New York but was born in Russia, does that make me a mixture?
Bekki: Of course it does! Congrats! My books are in English and Irish. What languages is your book in and how did you pick them?
Raffi: My book is in eight languages (11 countries) with more coming: Italian, English, Danish, Dutch, Korean, Norweigian, Chinese and Taiwanese. I didn't pick them, I think they picked me because they liked my story. Isn't it cool that all over the world people like the same thing? I enjoy looking at the different kinds of writing, but my picture looks the same in every language – haha!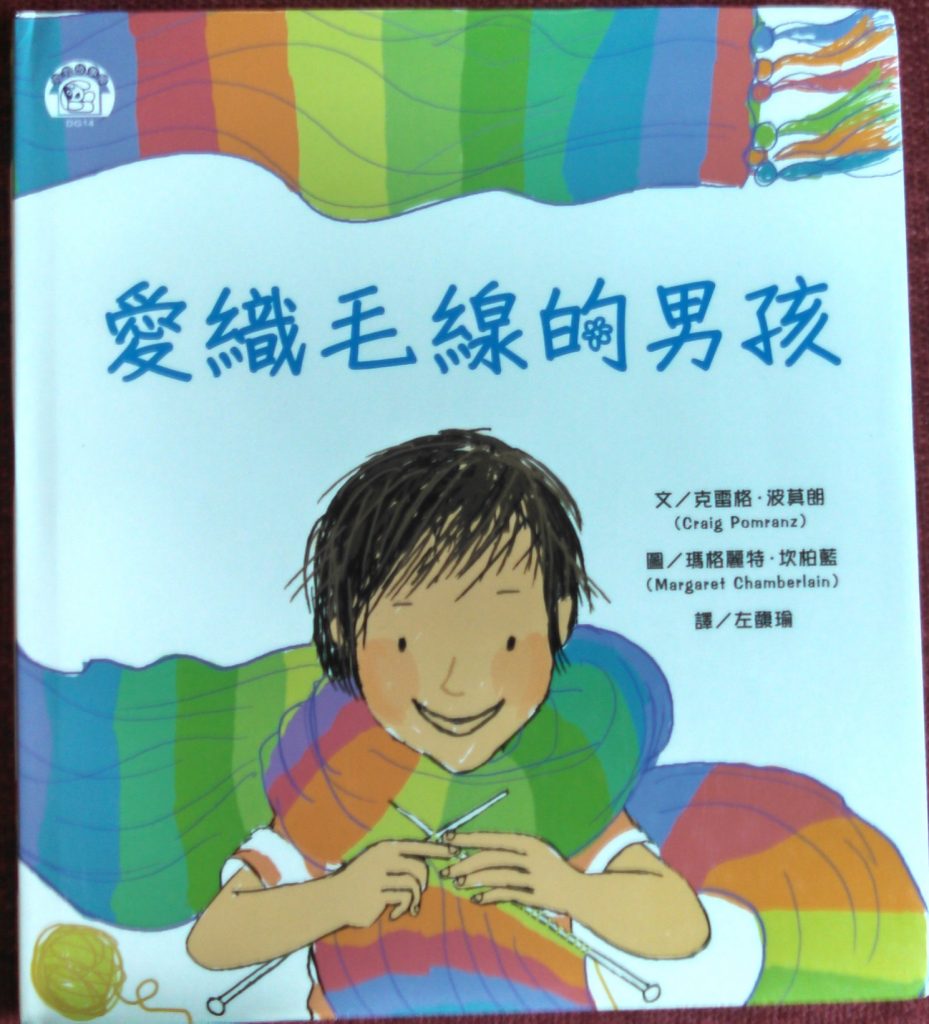 Bekki: I won the three legged race in my School Sports Day. Have you won any prizes?
Raffi: Wow – a three legged race sounds fun. Congratulations! I haven't won any prizes, but I am not so good at sports. At school I am the person everyone comes to when they want clothing or costumes or any homemade craft things. I once made a pair of shoes!
Bekki: I think you are being modest. i hear you are a Little Rebel. What's that all about?
Raffi: I was nominated for The Little Rebel's Children's Book Awards. They nominate kids like me who stand up for themselves and fight for social justice and equality and even change stereotypes. they narrowed it down to three really cool kids out of hundreds!
Bekki: Ooooh! Props to you! Who wrote a book about you and why?
Raffi: My Uncle Craig. He isn't really my uncle, he's my mom's best friend. He wrote it because some kids at school teased me for being a boy who likes to knit, but I showed them knitting is cool! I think he hoped the story might help some other boys who like to sew and knit or even any kid who feels out of place. Are you surrounded by other fairies? Do you think you would feel out of place?
Bekki: Out of place, me? Never. i am extraordinary and special! Will you be starring in any more books?
Raffi: Gee, do you think I am a star? LOL. My uncle is working on a book about how I like to bake. I might share some of my recipes and show kids how much fun it is to be in the kitchen. I make white chocolate macadamia cookies! and who doesn't like cookies!!!
Bekki: Yes, you are a sparkly star cos you didn't let the teasing put you off doing what you love.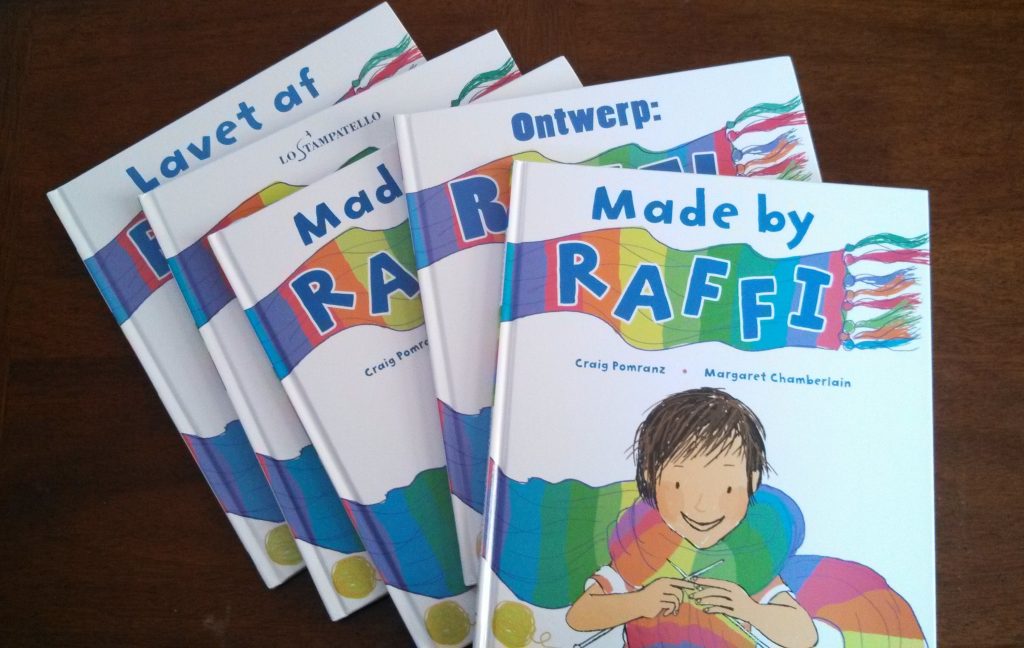 Bekki: It has been entertaining talking to you. If you like I can do a magic spell and turn you into anything you like for a few minutes.
Raffi: You are great to talk to, Bekki. You're the first fairy i have ever met! i think you are great and I hope we can be long time friends. Thank you for the magic spell! I'd love to be a bird for a bit and see as much of the world as possible from the sky, as long as it isn't raining.
Bekki hopes you liked her first ever interview. Now she wants be be a helpful fairy and tell you where you can find out more about Raffi and his uncle.
Here's is the website for Raffi's uncle. He is actually a singer too and his name is Craig Pomranz.
Remember we said there might be music? Well, have a listen to Uncle Craig singing about everyone being Different.
And if you want the book you can find it on Amazon.
And for Ireland and UK here is a link you can click on